OUR CREW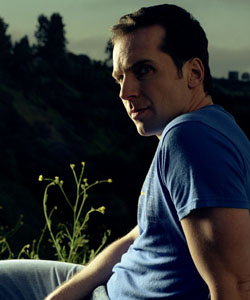 Bobby R. Poirier
Editor

Modest and understated, one would hardly suspect the powerful creativity that Bobby Poirier brings to the table. From our first meeting he was on the ball and focused, wanting to make sure he was in sync with the vision. His work ethic couldn't be better as his emails and work product seems to keep coming even late into the night. He is diligent and optimistic without ever promising more than he can deliver.
Starting out in Maine, Bobby made a name for himself there. Then ten years ago he decided to relocate to further his film career. Working as a director, producer, and an editor Bobby has a wide and diverse resume. He has Associate Produced programming for Turner Original Productions, Discovery Channel, NOVA, and National Geographic. His work on a four-part series on the History Channel called "Conquest of America" was written up in the Hollywood reporter as "an epic adventure saga. Ambitious, vicious, and brutal - full of careful casting, sharp costuming and often exquisite art direction, all very effective storytelling".
He has also worked with Pacific Title & Art Studio, providing visual effects, digital intermediate services to studio and independent productions. Some current titles include W – LIONSGATE - Oliver Stone, Last House on the Left – FOCUS FEATURES – Wes Craven, Nothing Like the Holidays – OVERTURE FILMS - Alfredo De Villa, Valkyrie – UNITED ARTISTS – Brian Singer, My Best Friend's Girl – LIONSGATE - Howard Deutch, The Family That Preys – LIONSGATE – Tyler Perry, Sisterhood of the Traveling Pants – WARNER BROTHERS - Sanaa Hamri, The Strangers- Rogue Pictures - Bryan Bertino.
As an editor, he is a delight. As a story teller, he is mesmerizing and as a crew member, every one should be so lucky to have someone like Bobby Poirier on their side.