OUR CREW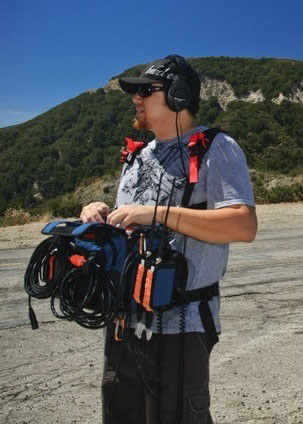 Eric Bucklin
Sound

I think that most will agree, that besides the story, one of the things that delineates a good documentary from a great one is the sound. You need that hair raising, spine tingling, almost mesmerizing sound, AND....the lack of it. Because it is at those moments that you can pause and really take in what you have heard. Eric Bucklin seems to understand just that. Young and innovative, he is incredible at working with any set of surroundings and being able to isolate that pure sound of one individuals voice in a sea of chaos.
A California native, Eric has always lived in the world of music. A simple introduction to an analog turntable became his career choice. His passion...the art of spinning sound and the world of being a DJ. Intrigued by being able to feel the crowds reaction and cater to their desires as they move to his sounds, Eric knows the world of sound is exactly where he wants to be.

It stands to reason that Eric would enter the world of film sound because of his passion and his knowledge of sound. Although Eric still DJ's, he is now a sound recordist, sound editor, and sound designer. For us on the film of "American Courtesans", he was our stabilizing force. Always there and always steady. I can't say enough good about Eric...if you want stellar sound...he's the one.